A Common-Sense Approach to Your
Estate Matters
There are many factors that tie into the estate planning process as a whole. From creating a trust and mapping out your wishes to navigating through probate court and administering belongings to loved ones, it is best to have someone you can trust lead you through it all. At Key Schoen Law, their estate planning and probate attorney will diligently represent you and your family and help you map out a plan that you can benefit from for years to come. If you or your family resides in Louisville, Bullitt County, Oldham County, Shelby County, or Spencer County, Kentucky, get in contact today.
Honest Legal Counsel
The legal team at Key Schoen Law will diligently update you on your case while telling you everything you need to know.
When in search of reliable and honest legal guidance for your estate planning needs, look no further than Attorney Schoen.
Unwavering Advocacy
When you hire estate planning attorney Key Schoen, you will be represented by someone with a vast knowledge of the law.
No two cases are the same. Key will approach yours in a way that's specific to you and uplifts your best interests.
Taking a Collaborative Approach
Estate planning and estate administration solely have to do with your family and all your belongings and finances.
Attorney Schoen is here to protect the life that you have built and all of the things that matter the most to you.
Estate Planning & Probate Attorney
In Louisville, Kentucky
Key Schoen
Attorney Key Schoen began his legal career in Germany as a prosecutor and then as a defense attorney while serving as a Captain in U.S. Army JAG Corp. After moving to Louisville, Kentucky, Key eventually transitioned into the field of estate planning and probate, where he is passionate about helping families plan for their futures. In 2017, Key was named in America's Top 100 Attorneys for Kentucky.
Estate Planning & Probate Attorney
In Louisville, Kentucky
Keith Porter
Since 2016, Keith Porter has been working at Key Schoen Law as a paralegal and legal assistant. With a Master of Science in Urban and Economic Geography, and legal education from the John Marshall Law School, Keith has experience and knowledge to assist you in your legal and real estate needs. When he's not at the office, Keith is passionate about architecture.
Estate Planning & Probate Attorney
In Louisville, Kentucky
Blenda Weber
From her first communication with Key Schoen Law as a client, Blenda Weber has since enjoyed becoming an important asset for the firm. She enjoys her work, serving alongside Attorney Key Schoen and Ketih Porter in the office, and she is often the first face you see. In her free time, she enjoys spending time with her husband, children, and grandchildren, and when alone, she likes to craft.
Career Highlights
Amos v. Clubb/ Clubb v. Amos, Oldham Circuit Court
Countersued for malicious prosecution after defending Will Contest successfully in both Circuit and Appeals Court. Mr. Schoen's clients settled for over twice the property (and dollar value) they were originally entitled to under the probated Will. Amos v. Clubb NO. 2007-CA-001181-MR.
Amos v. Clubb NO. 2009-CA-001544-MR
Bennet v. Ditto, 204 S.W. 3d 145 (KY. APP.)
Mr. Schoen represented a client who was a beneficiary of a Holographic (or handwritten) Will. After the trial Court denied recognition of the Holographic Will, Mr. Schoen appealed. The Court of Appeals unanimously agreed with Mr. Schoen and his client. The handwritten will, in its entirety, was approved as the law of the Decedent's estate to the benefit of Key Schoen's client.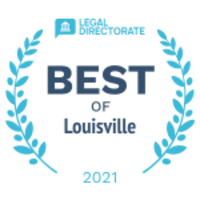 Key Schoen Law's
Practice Areas
Attorney Key Schoen and his team are ready to help you with a wide range of estate planning needs such as will and trust creation, estate administration, elder law, and mediation. Contact him today in Louisville, Kentucky, and schedule a time to discuss your legal situation.
Testimonials
When I lost my husband unexpectedly, there was a lot of legal stuff I wasn't sure about. After being given the run around by a local attorney in my hometown of Shepherdsville, I was referred to Key Schoen's practice. Him and Keith his assistant were quick, knowledgeable, and got things taken care of quickly for me. I couldn't thank them enough for the stress they relieved for me.
Everyone was friendly and polite. The work Key Shoen and his assistant Keith Porter did for me was very efficient and everything happened exactly as I was told it would.
Key Schoen and Keith Porter were very professional and outstanding with their help with the litigation I was forced to deal with during a very difficult time.
Very knowledgeable and helpful . Got me through this experience with great pleasure. Very thankful that I got him for my attorney.
Designing Sustainable Solutions
Focused on Your Future Goals
When preparing for your family's future, you need somebody who will tell you what you need to know while creating a plan that your loved ones will be able to benefit from for a long time. The estate planning and probate attorney at Key Schoen Law will provide your family with holistic representation for your various estate planning needs. By creating a trust or will, you will be able to communicate your wishes to your beneficiaries. The process can be more difficult than you may realize which is why a knowledgeable attorney can help you out.
The process of probate — also known as estate administration — can be a long and arduous one. Attorney Key Schoen hopes that you will be able to move forward with your life which is why he will handle the process for you. He is passionate about protecting the life and legacy that is important to you and your family. If you are in need of legal representation in Louisville, Bullitt County, Oldham County, Shelby County, or Spencer County, Kentucky, contact estate planning and probate attorney Key Schoen today and schedule a meeting.
Guiding Families Through Probate
If you have been named an executor in a loved one's will, you may not exactly know how to move forward. Attorney Key Schoen will advise you on what steps to take and how to protect what matters most to you and your family. Contact him today in Louisville to set up a meeting.
---