Key Schoen
Attorney at Law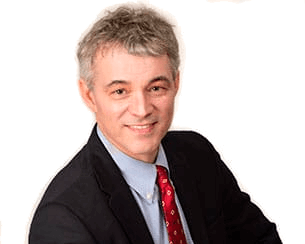 A Brief History
Key Schoen graduated from Centre College in Danville, Kentucky with degrees in Economics and Psychology. He received a scholarship from the University of Kentucky College of Law, where he received his Law Degree. Mr. Schoen completed additional legal training at the U.S. Army Judge Advocate School of Law at the University of Virginia.
Key Schoen's first five years of law practice were as a Captain in U.S. Army JAG Corp. The first three years were in Germany. He was a prosecutor for a year and then spent the next two years as a trial defense lawyer for Army soldiers. Mr. Schoen believes these two years were the most prolific and satisfying years of his practice as a trial lawyer. Key Schoen had an acquittal rate of almost 70% as a defense counsel.
After moving from Germany, Mr. Schoen spent the next two years defending the U.S. Army on Appeals in Washington D.C. Key Schoen regularly argued before the highest Courts of the U.S. Military, including oral arguments witnessed by the student body at West Point. See United States v. Ayala U.S. Court of Appeals Armed Forces, 43 M.J. 296 (1995) below.
After five years of service as a trial and appellate counsel with the U.S. Army JAG Corp, Key Schoen continued his litigation practice with private law firms in Louisville, Kentucky. During Mr. Schoen's practice with private law firms, he handled both civil and criminal litigation. Mr. Schoen's willingness to take an issue to trial, and if necessary, to the higher Courts of Appeals, is evident from his public record. His career highlights (below) are a mere fraction of the number of successful trials and/or appeals Key Schoen's clients have experienced.
Over the last number of years, Mr. Schoen has devoted himself to Estate and Trust matters. Again, Mr. Schoen's many jury trials and appellate successes in this specific area of the law are evident by public record.
In 2017, Mr. Schoen was the recipient of a Lifetime Achievement Award as "America's Top 100 Attorneys for Kentucky"
I am confident that I can help you with your estate planning needs.
Bar Admissions
Kentucky Supreme Court, 1990

United States Court of Appeals 6th Circuit, 1995

United States District Court for the Western District of Kentucky, 1995

United States District Court for the Eastern District of Kentucky, 1995

United States Court of Appeals for the Armed Forces, 1991

United States Army Court of Criminal Appeals, 1991
Education/ Degrees
University of Kentucky J. David Rosenberg College of Law, Lexington, KY
Juris Doctorate Degree, 1990
Centre College, Danville, KY
Bachelor of Science Degree, Psychology, 1985

Bachelor of Science Degree, Economics, 1985
Awards/ Recognition
2017 Recognized for Lifetime Achievement Award as "America's Top 100 Attorney for Kentucky"

Admitted to Million Dollar Advocates Forum, 2004

The Meritorious Service Medal, U.S. Army, 1995

Judge Paul M. Brosman Award, rated Highest Criminal Law Student at Judge Advocate Basic Course, 1991

Honor Graduate – Commandant's List, Judge Advocate Basic Course, 1991

Outstanding Oral Advocate, Moot Court Competition, University of Kentucky College of Law, 1988

Thomas P. Bell Scholarship, University of Kentucky College of Law, 1987 – 1988

Recipient, various Scholarship Awards – Centre College, 1983 – 1985